Freelance Copywriter. Writing Coach. Poet & Author.
Johannah is a confessed fan of the em-dash and ampersand, and a lifelong lover of punctuation, language, and storytelling. She loves the possibilities of a blank page. With expertise in industries ranging from tech to rock and roll, she has an affinity for projects that combine creative innovation with technical expertise.
Creative by calling, Johannah started her first autobiography at age eight. She went on to study creative writing through high school, college, and graduate school, receiving a B.A. in English and creative writing (experimental cinema minor) at Binghamton University and a master of fine arts degree in creative writing (poetry concentration) from Colorado State University. In 2000, she founded Heliograph Communications.
She loves how her job gives her a backstage pass (sometimes literally) into new realms of knowledge and allows her to work side by side with artists, technical experts, entrepreneurs, and other visionaries. Her experience includes literature, semiconductors, renewable energy, engineering, manufacturing, rock and roll, fine art, wellness, consumer products, and more.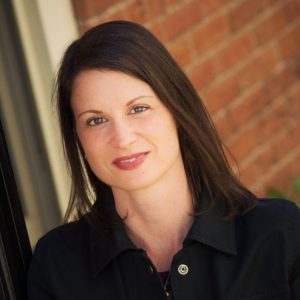 Johannah has worked as a content strategist, writer, editor, and proofreader since 2000, producing hundreds of documents for a variety of clients in a range of industries. She has taught fiction, poetry, and composition both on the college level and in one-on-one coaching sessions. Her experience giving constructive feedback, leading workshops and classes, and providing individualized coaching began in 1997 and continues to this day through Heliograph Communications' creative writing coaching services.
Johannah Racz Knudson works from Northern Colorado as a poet, writer, and writing coach. Her work has appeared in Sycamore Review, Puerto del Sol, Northwest Review, Peregrine, Superstition Review, Linden Avenue Literary Journal, Threadcount, matchbook, and elsewhere. She holds an MFA from Colorado State University and is a two-time winner of the AWP Intro Journals Award.
Master of Fine Arts in Creative Writing, Colorado State University
Bachelor of Arts in English (Minor: Cinema), Binghamton University
NEARLY TWO DECADES' EXPERIENCE WITH
A BROAD RANGE OF INDUSTRIES, SUBJECTS,
STYLES, PROCESSES, AND DOCUMENTS
POETRY & CREATIVE NONFICTION
COPYWRITING
TECHNICAL WRITING
JOURNALISM
GHOSTWRITING
EDITING
CONSTRUCTIVE CRITIQUE
PROOFREADING
ART DIRECTION
PROJECT MANAGEMENT
WEBSITE MAINTENANCE
LEADERSHIP & INSTRUCTION
Let's get better acquainted! I'd love to hear from you!