I'm the New Corporate Poet Laureate of Lawless Research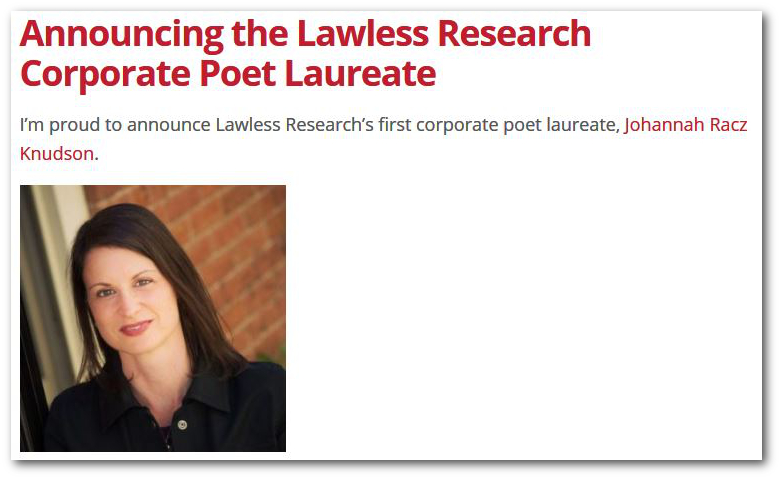 I'm honored and delighted that Lawless Research has appointed me as their first corporate poet laureate.
Lawless Research is a leader in market research, providing clients the business insights they need to make informed strategic decisions.
I'm thrilled to be part of this new endeavor and to work with a company that is on the leading edge of what it means to do business today.